Article Categories
Recent Reviews
Tagging And Page Navigation Now Available
By
Kevin
on Nov 02 2011 09:22 AM
Simple
,
elegant
, and fully
functional
. Those three adjectives, in a nut shell, sum up a few of our newest site features. With the help from a friend, our site just became a bit more better, and shinier. I'm proud to announce that
full
page navigation and article tagging has been incorporated into our
site's
articles system module.
To many of you, these two features may seem standard and I'd have to agree with you 110%. The fact though, is that they're
not
standard for the application we're utilizing for our article content;
IP.Content
(IPC). Unfortunately, these features had to be custom coded. I won't even get started as to why tagging and full page navigation haven't been included into IPC's default out-of-the-box installation. While these features are scheduled to become available in future versions, some people (like me) didn't feel like waiting around until developers decide to include them.
The page navigation system is really nice, and functions exactly like the page navigation in the forums. Prior to adding full page navigation, only limited page navigation was available. By that, I mean that only the "Next Page" and "Previous Page" options were available. Even worse, they were only available on the home page. Now, the page navigation shows:
total number of pages

current page

first/ last page options

previous/ next page options
Here's a good look at what I'm talking about.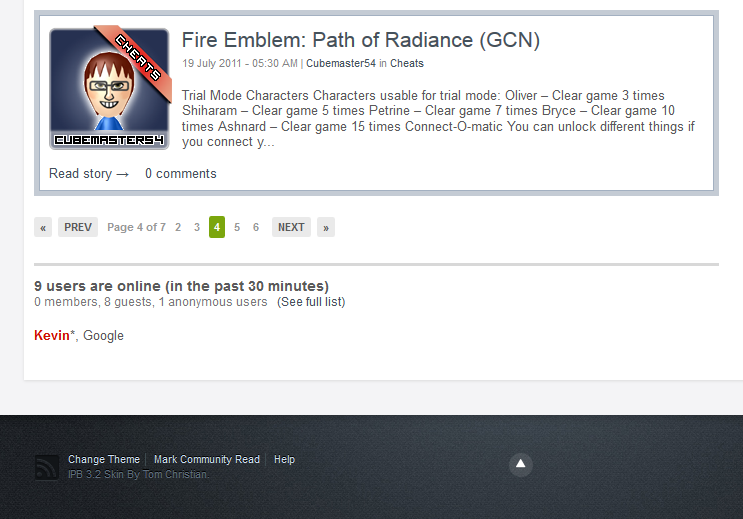 Our tagging system for our articles is very simple to use and allows the author of the article to select tags based on the content that is being published. Each tag "acts" like its own category. For example, if you click on a tag labeled "Pokemon" you'll be able to view all articles that have been tagged as such. This makes navigation that much easier when it comes to trying to find something specific that you're looking for.
Well, that's it for now. While these additions are basic features, they're very significant for our site.
About the Author
Other Interesting Articles